Guide To Booking An Escort
To book a date please contact me.  For an experience, you will not forget.
Please give as much notice as you can
Outcall Only
I can meet you in your home or hotel
Travels
I can meet you nationally or internationally
Services
Please see the services offered.  With rates an durations.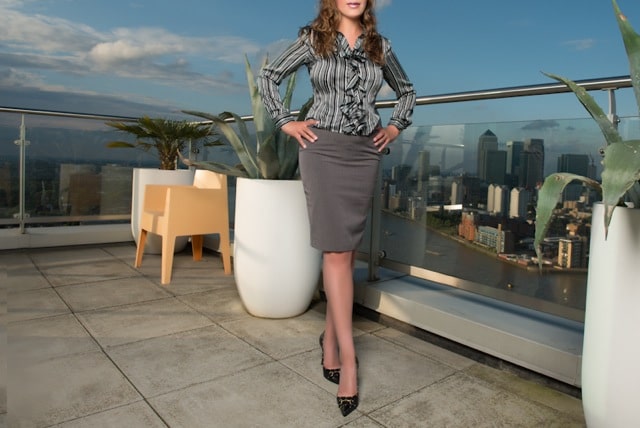 Find Out More
Find out about Caty and the services that she offers.  Also, discover her high-quality images.
Guide to booking an escort
Are you new to booking escorts. Then read this detailed guide on how to set up your escort meeting with the girl of your choice. We have put together a list Of options for you to be able to book escort online easily. Follow these steps to get the most out of your companion for the night.
These steps include how to arrange your appointment to making sure your date goes well and without any hiccups.
If you are new to the escorting scene you may find these steps extremely useful to use as a guideline for your booking process when arranging female escorts. There are many things to consider when setting up your appointment, not only to you want to book a reputable escort service but you also want to avoid any embarrassment when arranging things. You want your date to go well and get the best out of your time what's the escort of your choice.
Finding your escort for the perfect escort experience
This can be a daunting task, but it is advisable for you to do your research on your chosen escort. there are a lot of scam artist adverts out there as the escort industry and sex workers attract a lot of very bad people. It is your responsibility to make sure you stay safe but still have an enjoyable date.
If the advert seems too good to be true, then it probably is. Be aware but there will be many fake adverts offering rock bottom prices for all sorts of services. You must do your research and find out if the escort is genuine before you book escorts.
As a client, you should be wary of escorts who require little information about your booking, as these adult providers may be out to scam you, so it is always best to avoid escorts who demand little or no screening of potential clients.
Contact an escort
first of all, you want to introduce yourself politely and perhaps tell the escort a little about yourself, this can include your age, Expectations for your appointment. Where the appointment will take place, the duration of your booking.
It is always best to be upfront about what you want during your appointment and what is expected of the independent escorts. Also, setting up a place to meet indicates to the escort that you are genuine.
Try to avoid using any obscene language when talking to her on the phone. It is always best to read through her advert or profile before speaking with her to get all the information you require on her prices and services.
When you contact an escort, do not request photos as this can make you look like a time-waster. It is always best to book an escort that has a varied selection of pictures on her website already.
When booking your perfect escort try to get her as much notice as you can, before your date. this allows the escort time to get ready to be able to reach you at your desired time. It also helps the escort to prepare all the necessary arrangements for your date.
Only contact the escort if you are planning to book a date, as the escorts time is valued just like everyone else's. Incessantly calling and harassing the escort will only lead to your number being blocked and she will presume that you are a time-waster. so only contact the escort when you're ready to make an appointment.
Do not ask an escort for the discount, expect to pay the advertised rates
It can be incredibly annoying for the professional escort to be asked for discounts especially when the escort has never met you before, it could be taken as an insult. Just remember she is a human being and charges accordingly for her services and time.
Female escorts are professionals and should be treated like professionals
When discussing services and prices it is always best to treat the lady with respect and the dignity she deserves. The lady may be insulted if you are rude and use bad language while speaking with her. Always treat escorts as human beings and should also be treated with respect.
When booking an escort be reasonable and follow escort etiquette
It is always best to follow escort etiquette when arranging your booking and discuss the services the girl will offer and the agreed price. If you require specific services you should list those and if the lady does not provide them you should politely tell her that you well organized an alternative lady instead. it is always best to be polite and courteous about what you expect from here.
Read her profile When doing your research
Before contacting her please read her profile or escort website as you will be able to list all the details which are essential for your date to go well. her prices, pictures, reviews, and services will all be listed there and you should read through the information carefully before you book.
Give your escort plenty of notice before the escort arrives with you
The more notice you give your escort the better she can prepare for your meeting. Understand, that she will have to get ready and reach you at your chosen time and location, so give her plenty of notice.
Be respectful to sex workers
When you have agreed on a time don't be late and arrived on time. Just remember to be respectful as you are paying for a service from a professional person.
A lot of escorts state that their payments as for time and companionship from when they arrive to when they leave. during your appointment be conscious of the time and not to overstay your welcome as your escort may charge accordingly for extra time.
For anyone traveling to Scotland then Glasgow is a great place to spend some time. This bustling city has much to see and it is the third-largest city in the UK. Glasgow is very well known for its arts community and impressive architecture as well as many of its historic sites. Glasgow is indeed a city of culture where the people at warm and friendly. The city is most welcoming to people traveling on business or pleasure. if you are interested in visiting Glasgow you are sure to meet some of the most stunning escorts the city has to offer and you can relax and the company of other beautiful women he will relax you and entertain you.
If you have never been to Glasgow before you have to spend at least one day here and this lovely City to appreciate all of its charms. why don't you consider booking an escort, an independent Glasgow escort during your stay so that she can show you around and introduce you to this vibrant city.
The most suitable escorts are those who are compatible with your personality and Lifestyle. there is a large selection of escorts available in Glasgow city. Just follow this guide and you will see that booking an escort is easy. You can browse through the profiles to select your escort. If this is your first time arranging a booking with an escort, then simply following these Steps will indeed help you out when choosing an escort.
Setting up an appointment with a reputable escort
After you browse through the profile to select your escort you may have many questions on how to prepare. We have covered everything from booking to making your date go smoothly.
Before you arrange your appointment you have to do some research on the lady that you wish to choose. You need to read through the escorts profile, start a here pictures, find out what services she offers and what price for her time. It is important before you book an escort that you have all the facts in place. Doing this gives you the knowledge of what you expect out of your date. It also means that you have more information on the lady that you're seeing which will enable you to compile a list of questions to ask your escort when phoning her.
Call the escort for an appointment
When calling your escort always be respectful to call her within her working hours. you will find that most escorts do not answer withheld numbers so it is best that when you call your number is showing. Simply explained that you've seen her profile online and that you are interested and making a booking. You can also ask her any questions that you have which we're not covered on her profile.
Finally, you want to confirm the date and time that you will meet her. It is always based to keep hold of her number for a follow-up call to confirm the meeting. It is best to note that if she does not hear from you she has likely to cancel as she may presume you are not interested in the date which was arranged. So it is always best to keep and touch and like her no you are interested.
Before you meet your escort it is best to spend some time on your grooming, which means showering, brushing teeth, shaving, dressing accordingly. booking an escort is a lot like going on a date so treat it that way and get the best out of your appointment by making an effort.
If you are meeting your escort at a public venue i.e Hotel. make sure you arrive on time and are not late. if you are taking public transport to the venue check the times and duration of the journey so that you get there on time. if you're driving make sure you know where to park as it is always best to plan ahead to avoid disappointment.
Your escort will generally have everything ready for your appointment which was specified are you previously. So there is no need to worry about bringing anything extra escort will have already organized this in advance.
Most escorts do incall bookings and will arrange to meet you at a  landmark as a meeting spot rather than their personal address. This is because it will be easier for you to find and will also protect the lady's safety so that she will feel comfortable when meeting you. It also shows that you're committed to the booking.
It is always important that you arrive on time because if you're late she may have to cancel your booking completely. She will then give you further instructions on where to go or how to reach her.
When you finally meet her it is always best to greet her with a smile. try to understand but you are both likely to be nervous especially if meeting for the first time. this can be a nerve-wracking experience for both parties. always follow escort etiquette and have the payment ready when you first meet. the money should all always be placed and an open envelope and handed directly to your escort upon meeting.
Your escort me ask you to take a shower before the date continues. so take this opportunity to relax I'm not to worry so much about the date. She will then guide you and to her room where the fun and relaxation will start.
Try not to overstay your welcome when your appointment is finished, that means trying to bargain for more time, as she may have other appointments after you and she will most likely need some time to prepare for those dates. just thank the escort for her time and leave gracefully and realize that you have had a most wonderful experience.
After your date, you may want to leave an online review for the escort so that she can grow her business. there is no doubt that she will appreciate that you have taken the time to leave an anonymous review on one of the top review sites. it's completely free and will help other potential customers make a decision about seeing that very escort.